Professional Service Area:
Due Diligence, Project Management & Asset Management.
Project Name:
Victoria Buildings, 1-2 Haddington Road, Dublin 4.
Client / Reference:
Victoria Limited Partnership.
Project Role:
REPP as project lead from acquisition to stabilisation.
Project Brief:
Due diligence for acquisition phase of 16,000 Sq Ft mixed use building. Development of property repositioning project plan, including refurbishment budgets, building specifications and letting strategy. Implementation of project plan and project management of refurbishment programme. Management of letting programme.
Project Duration:
18 Months in total. 6 Months site acquisition, 12 Months in planning and refurbishment. Complete Q1 2016.
Project Team:
ADCO Construction & Civil Engineering – Contractor.
Barry Lyons – Architect.
Punch Consulting Engineers – Structural and Civil Engineer.
Knight Frank – Letting Agent.
Gartlan Furey – Solicitors.
Project Successes:
Clean up of planning issue.
Merging of new and old buildings at 1st and 2nd floors reducing circulation spaces and increasing net lettable area within offices.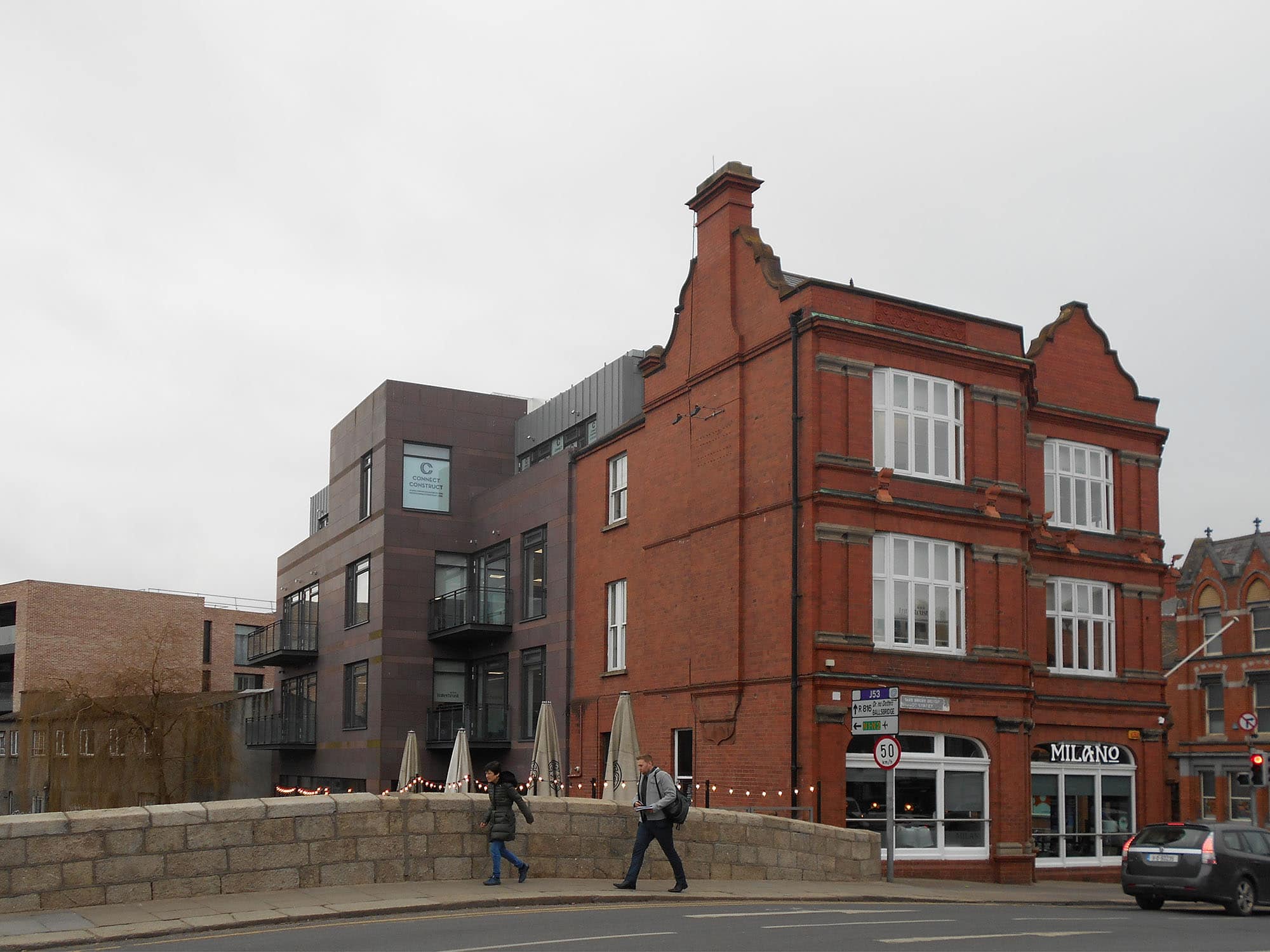 26 Ranelagh, Ranelagh, Dublin 6, D06 WY97 | Tel: +353 (0) 1 681 4664 | Email: info@reprojectpartners.ie
PSR Licence number 003767